For people to see our projects and our work, first we have to build it.
Build it and they will come.
And because building takes time, it takes persistent motion to build something.
More so, when there's a challenge, your persistence will overcome resistance.
Results come from Persistent Motions. 
However, when we feel alone and like no one is helping us, and especially when all we hear is rejection, it's hard to feel inspired and to stay in motion.
The Creators Circle is a coaching group for Independent Filmmakers, with a special focus on Actors-Creators.
It's a community where any and all questions are brought up and worked through in collaboration with other filmmakers like you.
The Creators Circle is a coaching group for the Actor-Creator. In it, we will go over challenges, look for solutions and brainstorm potential next steps.
The Creators Circle is moderated and led by Johnny Sanchez, an Actor-Creator just like you who has been in the trenches for the past 2 decades as an Actor-Creator.  He has been through the ups and downs, feeling both inspired and frustrated, and has learned that persistence is the most crucial element to be a Creator.
Results come from Persistent Motions.
The group will be coached by Johnny every other Monday (twice a month), two hours each circle. You will get individual attention in your coaching to cater to your needs of development, producing, post-production, festivals… whichever phase you are at with your dream project, Johnny has also been in with his projects over the years and can guide you towards empowering you with confidence and knowledge.
You will also become crucial contributors to each other's process.
Independent filmmakers need each other; in truth, we are Interdependent.
The Creators Circle embraces the Interdependent Filmmaker within us.
To create targets you can meet, The Creators Circle requires a 3-month minimum commitment.
We are not playin' around – we want to get results!
This first circle is a beta group, and a special "beta" rate of $150 per month is being offered to the first Creators' Circle artists.
You will be asked to make a deposit to secure your spot and your commitment to the group, and then you will be billed only two more times ($150/month) throughout the 3 months – at the end of the first month and the second month.
We really want to support all of you who desire to make your vision happen!
When you register, the details will be sent to you on how to join the group online.
Looking forward to bringing your projects to LIFE.
Payment Details
$150/month
1st payment of $150 is required to secure your slot and your commitment.
2nd payment of $150 will be due at the end of the 1st month.
3rd payment of $150 will be due at the end of the 2nd month.
Or, you can pay the full balance at the start.
*you will receive Invoices for the 2nd and 3rd installments.
GROUP SIZE
4-5 people MAX per group
WHO IS:  Johnny Sanchez
With over 30 years of experience in Film, T.V. and Theatre, Johnny is a multi-hyphenate (actor + writer + producer) known for his eye to artistic detail.   As an actor, Johnny has worked with such great directors as Steven Soderbergh, Michael Bay, Sidney Lumet, Frank Oz, Arthur Hiller, John Badham, Hugh Wilson, etc.
Identifying a need for unique stories, he started Producing. Johnny Co-Produced FIND ME GUILTY directed by Sydney Lumet (Academy Award Honoree), starring Vin Diesel and Peter Dinklage. Johnny also Co-produced EVEN MONEY, starring Kim Basinger (Academy Award Winner), Forest Whitaker (Academy Award Winner), and Danny DeVito (Academy Award Nominee).
In addition to the features, he also produced the short films NOISE (Director Max Williamson) and MUSCLE (Director Heidi Marshall), leading them through all phases of production (development, pre, principal, post and festivals). MUSCLE played at over 20 film festivals and won many awards, including The Spirit of Indie Filmmaking Award, Best Narrative Short Film Award and The Best of Fest Award.
Seeking to represent a wider range of stories, Johnny started writing.
Johnny co-wrote and produced A THROUGH M, a political, Sci-Fi, short film. A THROUGH M was produced in collaboration with the American Film Institute's highly selective Directing Workshop for Women program, and won Best Dramatic Short Script and Best Dramatic Short Film. Johnny's feature screenplay, AMBER, based on a true story, reached 3rd place in the 2016 Write Movies Screenwriting Contest and Quarter Finalist at the 2016 BlueCat Screenplay Competition. AMBER also won Second Round at the 2016 Austin Film Festival.
Johnny is currently producing AMBER (www.AmberTheFilm.com) and VIVISECTION (www.VivisectionFilm.com), an action/horror/thriller. AMBER will be directed by Heidi Miami Marshall and VIVISECTION by award winning director William Wedig.
While films based on true stories and dramas have a special place in his heart, ultimately, Johnny is a Genre Agnostic Filmmaker who gravitates to stories that depict statistically underrepresented communities and that highlight the struggle and triumph of the human spirit. Johnny loves entertaining and inspiring the viewer to create personal and social change.
This pic is from Sundance about 10 years ago! #IndependentAtHeart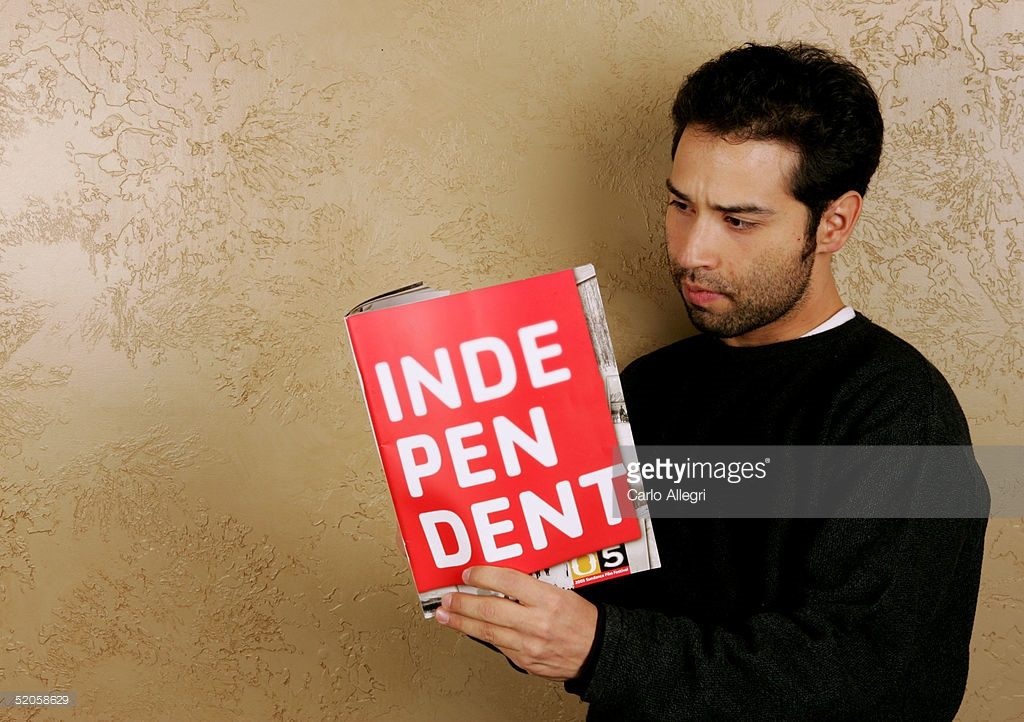 Reviews
"I arrived as an Actor, and left as a Creator."
- Emma Cowle
"For the longest time, I wanted to pursue acting, but kept telling myself that I could not get through an audition and that I did not have what it took. I would drive in my car and just think about how much time was passing and I wasn't doing anything about it. Finally, one day I told myself that I was good enough and I could do it. So, I signed up for some acting lessons and absolutely fell in love. So being around you guys and your passion just solidified my decision."
- Nicole McInally
"I am feeling inspired and empowered to explore the role of creator."
- Luke Humphrey www.lukehumphrey.com
"There were a lot of things I learned and hadn't considered before, and your stories definitely opened my eyes to what I can do to further my career- not just in acting but in other fields!"
- Bella Caballero
"This workshop really left me inspired and helped me to rediscover my love for acting and my purpose, which is to celebrate and tell the story of humanity-especially the stories of those that had to overcome great obstacles just to survive. I signed up for the workshop Friday afternoon not really knowing what to expect but I knew it was something I had to do and I'm so grateful that I did. What you do is important, it's a gift, it's necessary… and it's more then just a workshop."
- Bre Sutherland
"I almost backed out because I really have had any desire to make my own projects (other than a musical) and didn't want to focus my energy on something other than honing/improving my acting skills to help me become more versatile and hireable. However, something in my gut was screaming at me to go, so I took the leap of faith, and my brain has kind of exploded now. Lol. I learned more than I dreamed I would, and it was so refreshing to step outside of the box I was limiting myself in. What an incredible and educational time. I can't thank you both enough! I am completely inspired and looking forward to seeing what is to come."
- Joanna Swan