Learn how to Create Your Space
With Guest Teacher, Raul Castillo.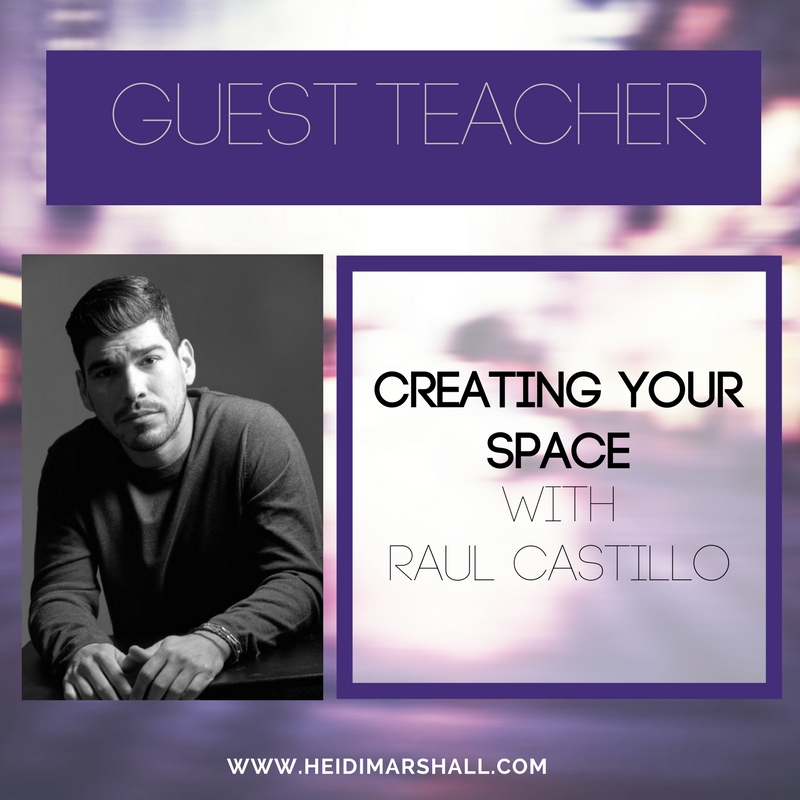 YOU  WILL COVER…
~How to set up the simple circumstances for your character
~How to focus on the big picture and let that guide you to the little details how to prep a role for auditions vs set
~How to be super specific in the beats
~How to tell the director who your character is and contribute ideas
~The sharing of onset stories to educate and inspire
~How to do intimate scenes (with clear boundaries for you and your partner)
~When it is crucial to improvise or loosen up the dialogue overall tips on self-directed acting for sets and self-tapes
ACTOR PREP
~Prepare a 2 page max scene of your choice.
~Dramatic scenes are preferred [from television or film]
~The scene can explore intimacy with a lover, a highly dramatic moment, or anything that feels like an emotional challenge and will require some deep personalization.
WHO IS RAUL?
An actor at home in film, television, and theater, Raúl Castillo is most recognized for his portrayal of the charming Richie on the acclaimed HBO series Looking.  Raúl was recently included in Variety's coveted "10 Latinos to Watch" list.
Films include Sweets, directed by R.E Rodgers; Permission, with Rebecca Hall for director Brian Crano; and iCreep, with Dascha Polanco for director Adrian Martinez; Special Correspondents, a comedy written and directed by Ricky Gervais and playing opposite America Ferrera; Netflix' Joe Swanberg's anthology drama series Easy; Veena Sud's series Seven Seconds; Robia Rashid's dark comedy series Atypical with Jennifer Jason Leigh; Cold Weather, Don't Let Me Drown, My Best Day, The Girl, and Bless Me, Ultima. TV guest appearances include Nurse Jackie, Blue Bloods, Law and Order, and Gotham as DC's comic villain Eduardo Flamingo.
Currently, he is in production on the feature adaptation of the Justin Torres novel We the Animals, directed by Jeremiah Zagar; and is filming a recurring role on The CW's Riverdale, the Archie comics reimagining debuting on the network in January 2017. Also a playwright, Castillo is a proud member of the LAByrinth Theater Company in New York City.