ACTORS AS CREATORS 2-Day WORKSHOP
For actors who want to take charge!
---
Apply to join this class so that we can learn more about your dreams as an inspired actor.
---

WHO IS THIS WORKSHOP FOR?
Actors who
want to create your own work, or… are curious about what it would mean to create your own work.
are tired of waiting for their break.
want to collaborate with other filmmakers.
don't know where to start, or...want to take their producing experience to the next level.
want to develop ideas.
---
DETAILS
2 DAY WORKSHOP
Saturday and Sunday, 10-6
Dates TBD
Yes! Heidi and Johnny will be co-teaching on each day.
---

Work with Heidi Marshall (Director, Acting Coach) and Johnny Sanchez (Actor, Film Producer, Writer) to get your career moving the way you want it to go. Learn how to hone in on your Types that you want to market or challenge in the industry, how to pitch your inspired ideas to other collaborators, to develop a project as an actor, and why it is so crucial to get word out about your talent.
---
DAY 1
INSPIRE THE ROLE

led by Heidi Marshall
A film or a TV Pilot is an original piece of work. It's never been made before. YOU are the first person to create the role. Use this model as a way for you to "justify" doing what noone else has done. YOU are the creator of the role. YOU are the creator that inspires a whole world for a character.
Study pilot season casting to understand how important it is to embrace uniqueness. 
TV pilots need original actors to create original characters. The key to booking roles during Pilot Season is to truly embrace how you are unique and can originate a role that could last for potentially many years.
Look at how some of your favorites inspired characters…. Aaron Paul from Breaking Bad was only meant to be in Season 1, but that role lasted for the whole run of the show. Bob Odenkirk inspired a whole Breaking Bad spin-off with Better Call Saul! Norman Reedus from The Walking Dead inspired a whole new character to be created just for him and added to the already-existing comic book franchise!
What you bring to a role will inspire the character. Your uniqueness will inspire others to hire you to create the role.
For casting actors in films, filmmakers are looking to be inspired by the character more than you may even know. They want desperately to see your ideas with how you can bring a character to life off of that page. So you have to bring to the room YOUR ideas. YOUR ideas of who this character is. YOUR interpretation.
It takes knowing who you are to deliver confident auditions. 
Now, once you "agree" to this concept, then there is only one more step to take to creating your own work. Your own films. Your own TV pilots. Your own webseries.
Knowing who you are as an actor is also the first step to developing projects for yourself to act in.
This workshop will bring forth your uniqueness, unearth your personal inherent marketable assets, and help you embrace what range of talents you should be sharing with the world.
No more hiding out in everyone else's projects, dear actors. It's yours to create too.
What quirkiness, specialness, coolness, silliness, scariness, brassy-ness, boldness, dangerousness, oddness, etc do you need to embrace?
The most unique projects with unique characters produced by the actors themselves have launched entire careers!
Lena Denham, Issa Rae, Dennis Hopper, Sebastian Silva, Mindy Kaling, Brit Marling, Kristen Wiig, Emma Thompson (she wrote the screenplay for Sense & Sensibility because she wanted better roles!), Nia Vardalos, Barbara Streisand, Vin Diesel, Ben Afleck and Matt Damon, Tina Fay, Greta Gerwig…. do we need to list more???
WE KNOW YOU CAN DO THIS! Embrace who you are and the rest will follow…
Some of the day highlights will include how to:
Why this is an era of DIY actors.

Find the WHY of creating your own work.

Brainstorm ideas for character-driven projects starring YOU.

Learn the qualities about you that you "get for free" as an actor.

Act scenes with your essence bursting out of it.
---
DAY 2
INSPIRED CREATORS – MAKING IT HAPPEN

led by Johnny Sanchez
This is no longer a time of actors simply getting hired to star in projects. Now, actors are generating their own vehicles in film and television to prove their casting potential to the industry at large.
There are several scales to inspire the industry – short films, web series, feature films, TV pilots, and sample demo scenes that are posted in your Actors Access account, on Vimeo/YouTube, and on your websites.
Learn the nuts and bolts of producing.  It does take lots of work, but it may not be in the ways you are expecting. Filmmaking is one of the most collaborative art forms out there – you just need to be reminded to collaborate with others.
Johnny will walk you through the nuts and bolts of producing (from idea to script to production to post to festivals and back again).
Some of the day highlights will include how to:
Pitch your Idea to inspire others.

Develop a script for you to act in.

Produce your own work (the real secret).

Fund your project (the heart of the method).

Set Actor Goals for Festivals and Distribution.
You can change your career by creating work.
---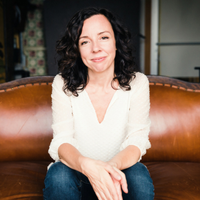 HEIDI MARSHALL BIO
DIRECTOR Heidi has straddled the worlds of Broadway and Film as both Director and Casting Director for the past 20+ years. She started her career as the lead casting director for the musical RENT at Telsey and Company, casting it on Broadway and for the National and International tours. At Telsey's, she cast over 70 productions of theater, commercials, film, and TV. She has since left casting to direct narrative films.  When she received a Directing Fellowship by the American Film Institute's Directing Workshop For Women, Heidi's true passion emerged and she started making her films. She's worked with, and been mentored as a director, by film luminaries Baz Luhrmann and Frank Oz. Heidi's recent film MUSCLE is in the festival circuit and she is directing a feature film, AMBER. Heidi also owns her private acting on-camera studio in New York City and coaches actors privately for auditions and performance. www.HeidiMarshall.com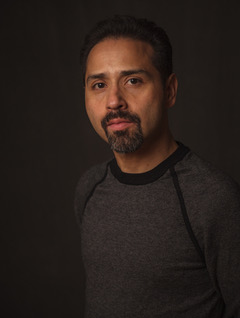 JOHNNY SANCHEZ BIO
PRODUCER/ACTOR/WRITER Johnny is a multi-hyphenate (actor+writer+producer). As an actor, he's worked with such directors as Steven Soderbergh, Michael Bay, Sidney Lumet, Frank Oz, Arthur Hiller, John Badham, Hugh Wilson, etc. As producer, he co-produced the critically acclaimed film FIND ME GUILTY directed by Sydney Lumet (Academy Award Honoree), starring Vin Diesel and Peter Dinklage; and EVEN MONEY starring Academy Award Winners Kim Basinger and Forest Whitaker. Most recently, Johnny produced MUSCLE directed by Heidi Miami Marshall and Executive Produced by legendary filmmaker Frank Oz (Dirty Rotten Scoundrels, In & Out, Bowfinger, What About Bob?). MUSCLE has played over 20 festivals and won 6 Awards. Johnny has written and is producing a Feature Film, AMBER, with Heidi as Director. He also is currently producing two other feature films, including a thriller film franchise, VIVISECTION.  www.JohnnySanchez.com
AFTER WORKSHOP
We will also be offering ongoing support to everyone who is inspired to keep creating!
All will be invited into a Private Actors As Creators Facebook Group. Heidi and Johnny will check it frequently to offer group support and inspiration here.
Interested and committed actors will be invited to join a 3-6 month Creator Mastermind group. Johnny will be offering bi-monthly online support and mentoring meetings for groups of 4-5. You can join a group after the workshop and use it to continue your momentum until you get it made.
A mastermind group is designed to help you navigate through challenges using the collective intelligence of others and guided by a mentor.
Now, you know all of the details!
Please join the waiting list so we can know about YOU.
Looking forward to meeting you and lifting your career and your ideas up off the ground!
Warmly,
Heidi and Johnny
Reviews
"I arrived as an Actor, and left as a Creator."
- Emma Cowle
"For the longest time, I wanted to pursue acting, but kept telling myself that I could not get through an audition and that I did not have what it took. I would drive in my car and just think about how much time was passing and I wasn't doing anything about it. Finally, one day I told myself that I was good enough and I could do it. So, I signed up for some acting lessons and absolutely fell in love. So being around you guys and your passion just solidified my decision."
- Nicole McInally
"I am feeling inspired and empowered to explore the role of creator."
- Luke Humphrey www.lukehumphrey.com
"There were a lot of things I learned and hadn't considered before, and your stories definitely opened my eyes to what I can do to further my career- not just in acting but in other fields!"
- Bella Caballero
"This workshop really left me inspired and helped me to rediscover my love for acting and my purpose, which is to celebrate and tell the story of humanity-especially the stories of those that had to overcome great obstacles just to survive. I signed up for the workshop Friday afternoon not really knowing what to expect but I knew it was something I had to do and I'm so grateful that I did. What you do is important, it's a gift, it's necessary… and it's more then just a workshop."
- Bre Sutherland
"I almost backed out because I really have had any desire to make my own projects (other than a musical) and didn't want to focus my energy on something other than honing/improving my acting skills to help me become more versatile and hireable. However, something in my gut was screaming at me to go, so I took the leap of faith, and my brain has kind of exploded now. Lol. I learned more than I dreamed I would, and it was so refreshing to step outside of the box I was limiting myself in. What an incredible and educational time. I can't thank you both enough! I am completely inspired and looking forward to seeing what is to come."
- Joanna Swan